Habitat for Humanity holds a variety of events throughout the year to collect donations of furniture, tools, building materials and household items. Each event supports the construction of homes for local families. Attend one of our upcoming events.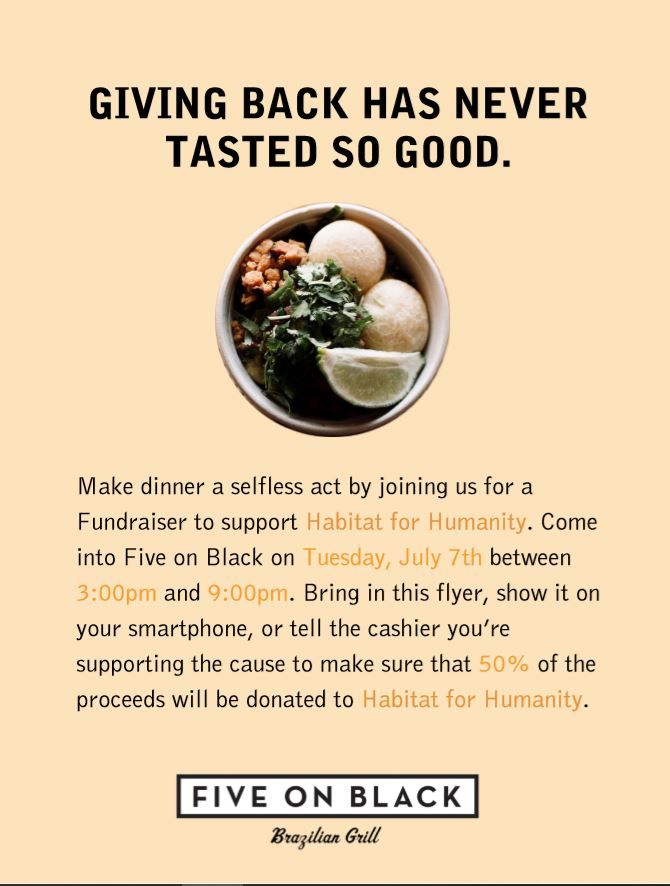 During the unfortunate COVID-19 Shelter in Place we changed the date of our partnered fundraiser with Five on Black.....but now we are back on with a new date!
Bring in this flyer, show it on your smartphone, or tell the cashier you're supporting the cause to make sure that 50% of the proceeds will be donated to Habitat for Humanity, Great Falls Area.